You've imagined what your wedding day would be like for a long time. Now that you're engaged and starting to plan your big day, you're probably starting to realize how much has to be done! The dress, the food, the venue, the guest list….and this realization is probably stressing you out! Here are four tips we share with our brides to help you deal with wedding planning stress.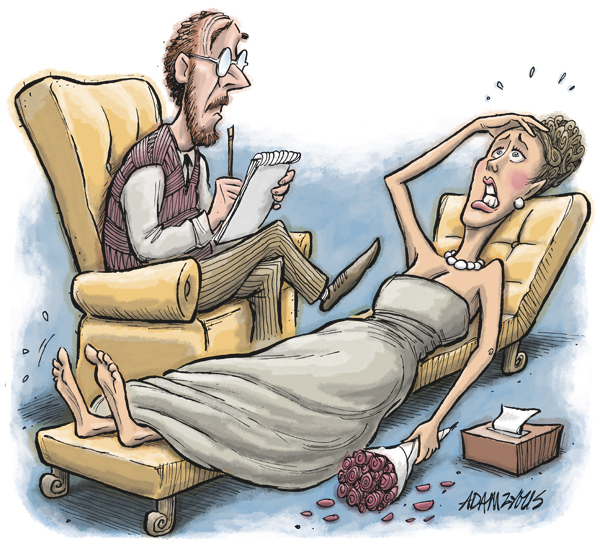 Make a plan and stick with it
When outlining what you want to accomplish, keep in mind the other things on your calendar (school, kids' activities, work, etc.). Make a weekly or monthly schedule of the things that need to be done, such as dress shopping or invitation mailing. Once you have a plan in place, do your best to stick to the plan. And if you miss a deadline, don't panic; just get it done as soon as you can, so you can move on to the other things on your list.
Don't wait until the last minute
There are LOTS of little things that must be done to make your wedding day special. Don't wait until the last minute to do such things as purchasing your toasting glasses or determining where you will get dressed on wedding day. These little details will add up quickly, and if you don't get a handle on them, they will stress you out!
Take time for you
As exciting as wedding planning is, plan to take a break from it. Spend some time with your future husband and DON'T talk about the wedding! Relieve stress by exercising, and even consider scheduling periodic massages for yourself (this can be a great way to reward yourself after accomplishing a big task).
Get help
Don't try to be superwoman…you can't do it all! If you are at the beginning of the wedding planning process and are already stressed, it may be a good idea to talk to a wedding planner to help you sort things out. If you enlist the help of family and friends, be sure they are dependable and trustworthy. And don't be afraid to say 'no thanks' to someone whom you know will add more drama than assistance! J
As you plan your wedding, don't lose sight of the true goal….spending the rest of your life with your soul mate. Don't allow the stress of wedding planning get in the way of enjoying your engagement and your upcoming wedding and marriage. Happy Planning!