Hiring a wedding planner is probably one of the most important decisions you can make regarding your wedding. Before you decide which planner to hire, be sure to ask them these important questions: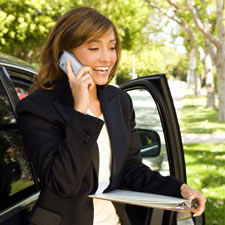 How long have you been in business?
It's important that the person you hire has the experience and knowledge needed to plan your special day. It takes time to build expertise and relationships with wedding industry professionals, so consider someone who has a proven track record.
Are you certified? What kind of training have you had?
Not only is initial training important, but also ongoing training is critical as well. Every wedding planner should participate in continuing education on a regular basis so he or she can stay abreast of recent trends in the industry.
Are you a member of a professional association?
Associations (such as the Association of Bridal Consultants) help planners and other industry professionals gain additional knowledge and experience, and help them continue to hone their skills.
What are the benefits of hiring a wedding planner?
Every planner should be able to easily answer this question for you. Click here to see how we answer it!
What packages/services do you offer?
From full planning to day/month-of coordination, wedding planners offer a wide range of packages and services. If you're interested in a particular service, but don't see it on their website, ask about it! And if a package doesn't suit your exact needs, ask if it can be tweaked a bit to fit what you're looking for.
Do you offer a payment plan?
Depending on the package and the timeframe, many wedding planners will offer a payment plan for their services.
Will I be able to choose the vendors I want while working with you?
Your wedding planner should not dictate what vendors you use, but they will make recommendations to you based on your needs, budget, personality, etc. They want to make sure that the best team is in place for your wedding.
How many weddings per day do you schedule?
Larger event planning companies may have more than one event per day. There is nothing wrong with this, but be clear on how long your coordinator will be with on your wedding day and whether she's dedicated to your event only.
Do you have assistants working with you on wedding day?
Unless you're having a very small event, weddings are generally not a one-person job! At least one other person is needed to work with the coordinator to make sure everything flows as planned.
Will you be my coordinator on my wedding day, or will I be assigned to someone else?
Make sure you are clear on who will be working with you on your wedding day. Some larger event planning companies will assign your wedding to a planner who wasn't necessarily the person you met with you signed your contract. Staff planners are just as capable in coordinating your wedding, so just make sure you know who you'll be working with.
Do your homework when researching wedding planners in your area. Take them up on their offer for a complimentary consultation and learn more about their services. Happy Planning!