In the years I've helped couples plan their weddings, some of the same wedding etiquette questions come up. Every couple wants their wedding to be a memorable day, with as few faux pas as possible! Following the rules of etiquette helps to make your wedding day a beautiful and elegant one!
Although we could fill several e-zines with answers to etiquette questions, we'll share our five most popular ones here.
For more answers, be sure to consult your wedding planner!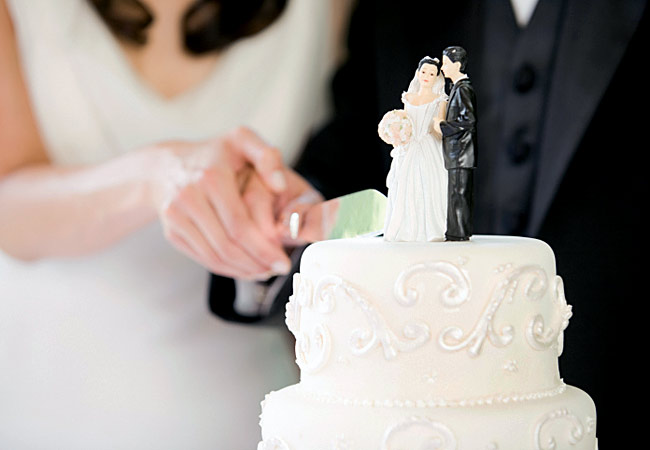 What should I include in my wedding invitations?
I'll address this question by answering what should NOT be included! Etiquette says that you should not include information about your wedding registry in your invitation. So you may ask, "How will guests know about our gift preferences?" A wedding website is a great place to include this information.

Also, please don't ask for money in your invitation! Ask your maid of honor and other important people to share information about cash gifts via word of mouth!

Who should be invited to my rehearsal dinner?
All parents, your bridal party, and the spouses of your bridal party should be invited to your rehearsal dinner. This is a great place to give gifts to your bridal party and provide final instructions to everyone participating in the ceremony. And don't forget to invite your officiant and his or her spouse.

What's the difference between a wedding invitation and a wedding announcement?
Wedding invitations should only be extended to those whom you want to attend your wedding. For those you wanted to invite but were not able to make the final list, it's appropriate for you to send them an announcement of your wedding. This is worded differently from your wedding invitation, and is mailed a day or so after your wedding.

Which side of my father or escort should I walk?
Normally, the bride will talk on her father or escort's right, so it's easier for him to 'give you away' to your future husband.

Who should be invited to our engagement party?
Family and close friends should be invited to your engagement party. Please keep in mind that gifts should not be expected or requested. If someone chooses to give you an engagement gift, be sure to store it in another room away from your other guests (you don't want to embarrass those guests who chose not to give you a gift.

When should I send thank you notes?
Thank you notes should be sent to a gift giver within 3 weeks of receiving the gift. That includes gifts from engagement parties, bridal showers, as well as your wedding! It's a good practice to write your note right after receiving the gift; that way, you don't get overwhelmed as you get closer to your wedding or right after you return from your honeymoon.

Hope you find these answers helpful!