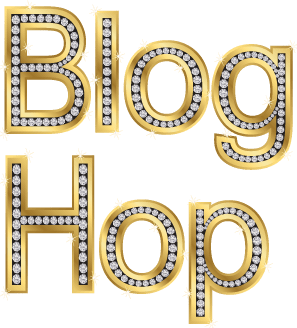 Welcome to our very first Blog Hop for 2015!
This month we want to help you start the year off by getting organized as you're planning your wedding or event. Get ready for some great ideas to help you reduce stress and enjoy the planning process as you move along through the blog hop.
You may just be starting the blog hop or may have come from #6 Andie Freeman at Andie Freeman Photography
on Natalie's Blog Hop. If you get off track at any time, the full lineup below will help you move along from blog to blog so you make sure to see and learn from all of the articles featured here today.
They say that timing is everything, right? You met your future spouse at just the right time, and now the time has been set for you to become one. An integral part of your wedding is the wedding day timeline. But why is it so important? Won't things just happen the way I want them to automatically? This article will help you start thinking about how you want to organize your special day, so it turns out just the way you planned!
What is a wedding-day timeline?
A timeline is a tool that is used to ensure your wedding day flows as smoothly as possible. The timeline will outline what time each major event in your day should be happening. That not only includes your ceremony and reception, but also things like vendor arrival and set up, and bridal party readiness.All of these elements occurring when they should will ensure the success of your wedding day!
Why do I need one?
Any wedding planner worth his or her salt will tell you that having a timeline is a MUST! A timeline helps vendors see the big picture of your day, not just their individual duties. It also ensures everyone is on the same page time-wise, so there are no surprises. The last thing you want is to incur overtime charges from vendors because things are running behind schedule. As the bride, it's not your job (or it shouldn't't be your job) to worry about what's coming next (e.g., when is the bouquet toss or at what point do we do our first dance). Your planner has your timeline handy and will ensure things happen when they should.
Who puts my timeline together?
If you are hiring a wedding planner or coordinator, he or she will develop your timeline, with input from your vendors. If you have chosen not to hire a planner or coordinator, I suggest you develop a timeline, and hand it off to someone you trust who can keep things moving. Check out http://www.weddingbee.com/2008/06/24/sample-day-timeline/ for a sample timeline.
Shouldn't't I just let things flow naturally?
Your planner has done many weddings, so he or she understand the natural flow of a wedding. Without having a timeline, things can get out of control (too much time spent on post-ceremony pics, guests waiting while the bride still gets dressed, etc). As I mentioned earlier, if you go over your contracted time with vendors, they can charge you overtime (by the hour). Or, your venue may ask you to leave if you gone past your time (especially if they have another event after yours). Your wedding day will go by quickly, so having a timeline is a requirement!
If you are not hiring a wedding planner, don't leaving the timing of your wedding day to chance. Put something together and ask a reliable person to make sure it is followed. Happy Planning!
The next stop is #8 Irene Tyndale at Irene Tyndale Events
on Natalie's Blog Hop! Thanks for visiting and I hope to see you again next month!
Need help getting started planning your wedding? Just click here to sign up for our free resource "Don't Drop the Ball: Four Common Pitfalls to Avoid When Planning Your Own Wedding."