Many brides are considering going the DIY route with their wedding. They are planning to create their own invitations, favors, and centerpieces, along with even doing their own hair and makeup. While handling some things yourself can save you money, there are a few things you should consider before you decide to take this path.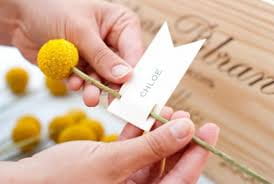 Do I have the skills and resources needed?
Doing things yourself takes creativity and skill. For example, if you see a centerpiece you like on Pinterest and want to re-create it, are you artistic enough to translate what you see into a real item? Make sure you know exactly what goes into creating what you want. Before you decide to go DIY, it may be a good idea to have a couple of ideas on the table, then do a trial run to ensure they can be duplicated and that you will have the materials readily available to get started.
Do I have assistance from others?
DIY projects should NOT be done solo! Do you have a creative bridal party member or girlfriend you can enlist? The last thing you want is a person who can't cut a straight line with a pair of scissors helping to make your favors! Also, be sure that you have friends who are willing to help you! Nothing's worse than someone feeling forced to do something they don't have the time or ability to do; at the end of the day, there will only be resentment and disappointment.
Do I have enough time?
You work a full time job, you're in school, and you're planning your wedding. Honestly assess the free time you have to determine how many, if any, DIY projects you take on. Don't find yourself up against short deadlines and long to-do lists. Who wants to be up all night the day before your wedding folding wedding programs and putting together favor boxes? Be sure to make a schedule of projects that have to be completed (with start and end dates) and stick to your schedule!
Who's going to set up all of your DIY elements for your wedding?
So, you've done all of this hard work, and your wedding day is close! Who's going to set things up the way you desire? Make sure you have designated several people who will be responsible for putting things in place AND breaking them down at the end of the evening. Spend some time with them explaining what needs to be done, so that they are clear on their role. This is especially important when it comes to breakdown. Remind them that they can't leave after the party's over, and that they will be needed for tasks like packing your items and taking out the trash (if your venue requires that). It's not a glamorous job, but someone has to do it! If you have a wedding coordinator, he or she can assist in this area (depending on what's included in their day-of or month-of coordination packages). If you hire a coordinator, make sure you're very clear upfront on what his or her responsibilities are.
My suggestion to couples who choose to DIY is to choose one or two projects and that's it! Anything more than that can be overwhelming and cause unnecessary stress. Plan carefully, so that your wedding is beautiful and stress-free at the same time! Happy Planning!
Be sure to share your comments about this blog! We'd love to hear from you!